Lots of snow. When I woke up today and look out of window I thought I'll die. I like snow pretty much, but no when I have to walk for school. So it's very cold, not as white as in the morning, winter started. We had a little bit of snow in October, but I was happy that it came off fast. Anyway, who cares about snow? 8)


When I'll end this post, I'll have to study. Today I have history, maps od XVI centaury Poland. We were pretty big country! I have another C from Maths and I have to fix it. Don't even ask about biology and chemisty and physic. I ABSOLUTLY HATE THEM.



Zara dress. I bought when I was visiting my grandma near Katowice. I have a neckles for it but I don't wear it in photo. I don't know why but I love wearing dresses and skirts in winter and I love jeans in summer. Weird.
I don't specially enjoy singing kids [specialy boys with those girly voices] but song is nice.
NOVEMBER TOP 3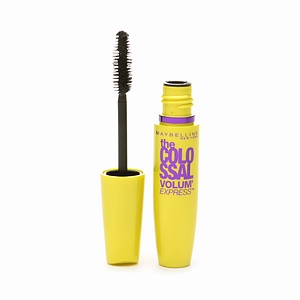 -Maybelline colossal volum express-

One of my favourite mascaras I ever had. Only one thing I don't like in this that it look kinda cheap and like big yellow pen.

- Sephora Foundation Compact-

Good cover, not very expensive and it doesn't make anything bad with my skin like Rimmel powders did. I've got colour 'Sand 30'? Something like this.

-Sephora Colorful palette-
I have different colours I have palette number 14 but couldn't find picute of it! Sorry I guess I'll post it in different post, but I will, promise. I fall in love with those colours I have. I have the same beige as on this photo and I use it every day since I bought it. Since summer I buy almost all cosmetics in Sephora, I don't know why. But they are very good, not very cheap but I don't go there everyday, so prices are okay.
Only one thing that I don't like about sephora are their nail polishes. They have very pretty colours so I buy it, but they stay on my nails for not even 2 days. I prefer INGLOT nailpolishes.
SO HISTORY IS WAITING AND I CAN'T END THIS POST. First things first.
xoxo,
A.