Since I remember I loved and still love Victoria's Secret Angels! These girl are amazing for me. I love their curly hair and sparkling, sexy make-up.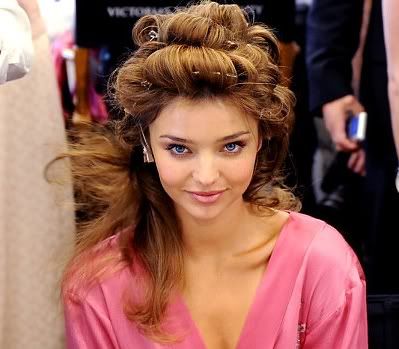 and some GOSSIP GIRL! For me the pretties girl is Blair and Gossip Girl photoshoot for Rolling Stones is one of my fav!
And I have a problem with my hair. My frindge doesn't want to grow!!! It's so annoying, I can't stand the way it looks. And I don't want to make it shorter... I hate my hair now. :(
A.